Delivery Of Your Antique Butcher Block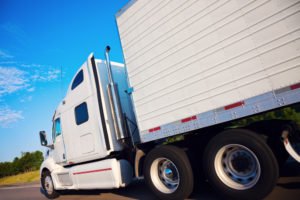 A cubic foot of hard maple will generally weigh about 50 pounds. If you use some basic high school math,  you can arrive at a reasonable estimate of the weight of these blocks. The reality of these antique block islands is, you are dealing with something that weighs hundreds of pounds. There are several butcher blocks in our inventory that will tip the scales at over a thousand pounds.
Local Delivery
Our delivery team defines delivery as either local or out of town (nationwide delivery). Our local delivery area is defined as any butcher block delivery that is within a two hour radius of Atlanta, Georgia. We utilize our own truck to handle most local deliveries. Local deliveries are handled during our normal business hours. For local delivery, we will generally be able to deliver your butcher block within a few days of your purchase. At times we may even be able to off load your purchase and position it in place for you.
Out Of Town Delivery
We do offer nationwide delivery service for our out of town customers. In fact, we ship butcher block islands all over the country. When nationwide delivery service is required, we use a freight broker who buys remnant space on the back of a tractor trailer. Shipping via tractor trailer will require that we strap your antique butcher block onto a pallet. The pallet, with butcher block, must be lifted and loaded onto the truck via a pallet jack or pallet lift device.
Shipping & Offloading Your Butcher Block
The freight broker we utilize does offer both commercial and residential delivery service. Their trucks are generally equipped with lift gates. They will lower your butcher block from the truck, onto the ground for you. That ensures you won't have to have a bobcat or forklift at your home to get it off the truck. They do not offer inside delivery so you will need a plan to move the butcher block from the pallet, to your kitchen.

Shipping charges are determined by two main variables: distance and weight. We utilize a freight broker, who can place shipments with a number of delivery carriers. You will find that our delivery pricing is very competitive.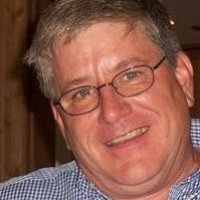 We invite you to browse through our butcher block inventory. Once you decide on the exact kitchen island you want, contact me, Henry Hine. I will get you a custom quote for delivery so that you know precisely how much your butcher block and shipping will cost.
Phone: 404-310-6490 (please call between 8 am-8 pm Eastern Standard Time).
Email: Use our convenient email form to contact Henry by email.